Big Data in a Nutshell
How does Big Data set the tempo for the growth of enterprises globally?
Organizations all over the globe look upon big data as their business assets and are capitalizing on big data to build innovative products and solutions. The role of Big Data analytics has assumed significance as organizations are shifting their gears from data-generating to data-powered. Big Data analytics enables enterprises influence their data to recognize new growth avenues.
Globally giant companies such as Wal-Mart and Amazon as well as government bodies such as the NASA and US government are utilizing Big Data to drive their businesses and strategic goals.
What does Big Data mean?
Big Data refers to the ability to generate massive data rapidly in different forms such as customer transactional histories, web traffic logs, production databases, social media interactions, online videos, and so on.
How exceptional is Big Data?
Research institutions and private companies capture terabytes of data related to their users' business, interactions, social media, as well as sensors from devices such as automobiles and mobile phones. This where Big Data steps into the scene to take up the challenge of making sense of this huge data.
It collects data from varied sources, consolidates it in a manner that it becomes available to be expended by analysts and finally provide data products beneficial to an organization's business objectives. This process converting huge volume of unstructured raw data, recovered from different sources to a data product useful for enterprises forms the essence of Big Data Analytics.
Industry-wide applications of Big Data

The long-term advantages of Big Data for small businesses
With big data-built tools becoming inexpensive and widely accessible than ever before, small enterprises will be eager to cash in on this opportunity. Many small business enterprises are yet to fully benefit from the digital age technologies, such as mobile apps, which can build metrics for every part of the customer experience.
With Big Data, there is no need to make huge capital investments. Further, it provides the freedom and mobility for smooth implementation.
The use of Big Data will help small businesses

Predictions for Big Data Analytics
Big Data Analytics tools are all primed to be the first line of defense. They are anticipated to combine machine learning, text mining, and ontology modeling for offering integrated and holistic security threat identification prediction, avoidance and deterrence programs.
In the next couple of years, the size of the big analytics will advance to no less than one-thirds of the worldwide IT market from the exist one-tenths.
Reasons why Big Data is a good career move
A growing number of organizations are looking towards attracting the talent of Big Data Technology professionals and technology professionals with proficiency and experience in analytical skills will have a high demand.
Both in regard to the nature of job and field, there are abundant job opportunities available related to Analytics and its associated fields.
A successful individual can fit the job roles of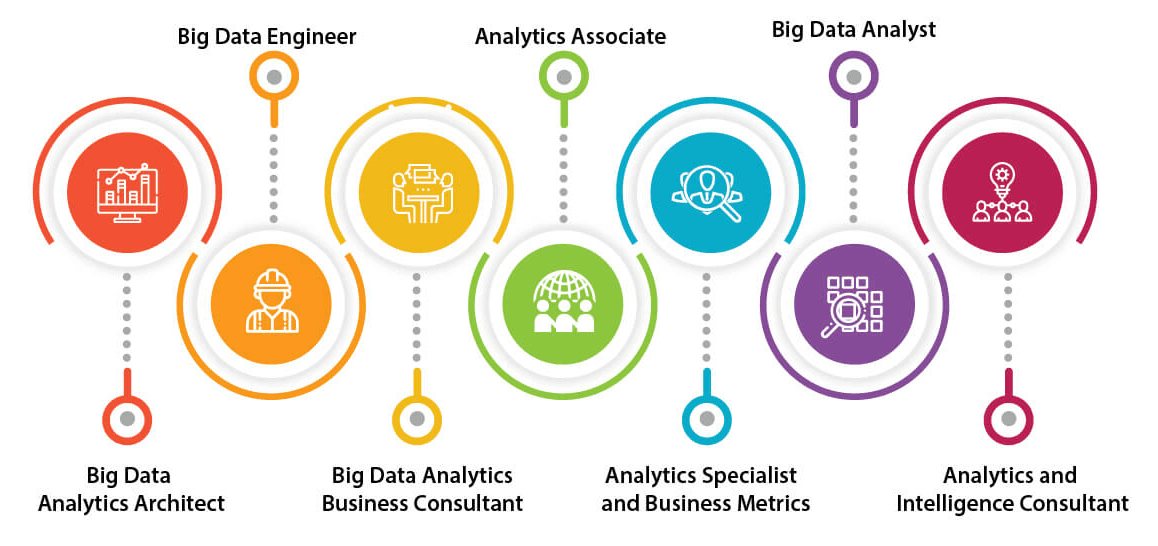 Conclusion: There is every reason to believe that Big Data is certain to take center stage in near future given the way it is evolving at an explosive rate, providing ample data and opportunities to enhance and facilitate research and decision-support applications with unparalleled value for digital earth applications including sciences and engineering and businesses. Further, more number of companies and governmental organizations are tipped to infuse more funding into it to be able to better exploit it.