Training and Placements
Placements provide an opportunity for students to put their subject knowledge to practice. It is the dream of every student to be placed in a top organization.  And, there is an increased competition for employment today, making placements a challenging task for students.
Along with technical expertise, development of a holistic personality is also necessary. Keeping this in mind, AGI operates a fully-fledged training programmes in its colleges to enrich the skills of rural students and ensure placements.
Some of the training programmes include
Some of the training programmes include
T & P Organizational Structure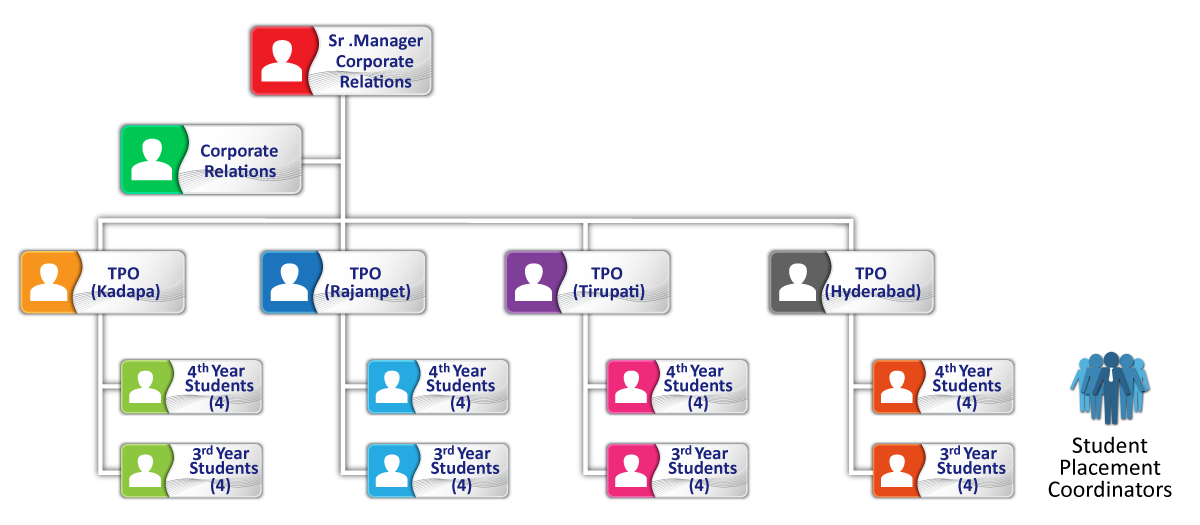 Sunil Alluvada
Sr. Manager Corporate Relations
Annamacharya Group of Institutions

Sunil Alluvada is currently working as Sr. Manager Corporate Relations in our institute. For the past ten years, he has worked for various prestigious institutes with the sole purpose of catering the aspiring students with ample amount of opportunities for a flourishing career by fostering an environment where collaboration with industries to understand emerging needs and career opportunities, thrives. With a track record of very productive relationships with corporations of all sizes, ranging from Start-Ups to Multi-National Companies Mr. Sunil constantly strives to bridge the gap between the industry and institution making the students, industry-ready arranging viable assistance by designing and conducting diverse pre-placement training sessions, providing students, with certification programmes, projects, internships, and career guidance by experts from industry. As a result, many students were able to secure lucrative and esteemed positions under his guidance.